It was great news to hear that our property markets finished the financial year with values around 10% higher than 12 months ago.

But what is behind this strong price growth? Is it ugly greedy property investors? Or is it overseas investors like has been bandied around in the media?
Well…
RBA assistant governor of economics Christopher Kent told the Inquiry into Foreign Investment in Residential Real Estate that foreign property investment in Melbourne has probably not had a significant impact on housing prices, particularly at the lower end of the market.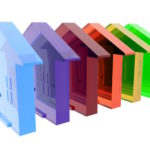 He said the rise in prices primarily reflected increased housing demand from Australians – largely due to low interest rates and the arduous planning process that is involved in bringing supply into the Melbourne property investment market.
While there was typically a lag in the provision of new housing supply in response to a rise in housing demand, several factors accentuated this lag.
These were:
• A shortage of well-located land and geographical constraints in capital cities.
• The complexity of the planning and approval process, which adds to the time and costs of new housing developments.
• The concerns of existing residents about new development projects in their vicinity.
"More could be done to increase the responsiveness of housing supply to demand," Kent said.
Scaremongering:
I recently read one source who suggested foreign investors were buying up to 60% of the properties being put up for auction in Melbourne.
This is rubbish and scaremongering.
Foreign investors are definitely a force in the new and off the plan market where they may make up over 10% of the buyers in come projects, but they are not a significant force in the established home market.
They are not the reason property prices are rising