I don't think politicians will eliminate the negative gearing any time soon.
I've previously written about why negative gearing should not be abolished, but recently I've come across another reason that gives me confidence that there won't be any changes any time soon.
Call me cynical, but when you read how many investment properties our politicians own, I can't see them eliminating negative gearing. The Sydney Morning Herald reports Australia's politicians are among the country's most enthusiastic real estate investors.
Federal politicians on average own 2.5 properties each, or an estimated $300 million worth of land holdings. Only 13, or 6 per cent, of Parliament's 226 members own no real estate.
National's senator Barry O'Sullivan is Parliament's biggest property owner with a 50-strong investment portfolio and National's member David Gillespie owns 17 holdings.
Billionaire Clive Palmer is also high on the property investor list, with 12 properties to his name.
Independent South Australian senator Nick Xenophon owns 8 investment properties, and Liberal Communications Minister Malcolm Turnbull also owns 8 properties.
And it's much the same at the State political level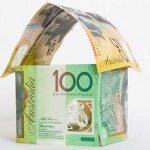 Victoria's politicians are also keen property investors, but fall short when compared with their federal counterparts.
The state's 128 MPs own, on average, 1.8 properties each, with a combined value of about $146.5 million.
While Victorian MPs can't match the sheer size of their federal colleagues' property interests, they make up for it with exotic holdings, the state register of members' interests showing one owns an island.
Now there's nothing wrong with this.

Don't get me wrong!
I have no issues with politicians understanding the "real world."
Tax Office statistics show nearly one in every seven Australian taxpayers owns investment property and one in every 10 is negatively geared. Clearly there is nothing wrong with politicians being part of that group of who own property.
As I said, call me cynical, but I can't see politicians really negative gearing any time soon.
Save